James 2:19-20,24,26 NLT


[19] You say you have faith, for you believe that there is one God. Good for you!

Even the demons believe this

, and they tremble in terror. [20] How foolish! Can't you see that faith without good deeds is useless? [24] So you see, we are shown to be right with God by what we do, not by faith alone. [26] Just as the body is dead without breath, so also

faith is dead without good works

.

Good Morning!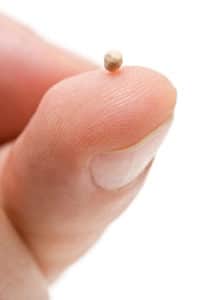 Faith is simple yet we make it so complex. Jesus gave us the parable of the mustard seed so that we could understand the simplicity of faith. The mustard seed is one of the smallest of all seeds yet grows into very large trees. Likewise, if we have the tiniest amount of faith, we can move mountains. This is the first part of faith — believing in Our Lord and all of His promises. The second part of faith is where the rubber meets the road, as they say, our actions.
Matthew 17:20 NKJV
[20] So Jesus said to them, "Because of your unbelief; for assuredly, I say to you, if you have faith as a mustard seed, you will say to this mountain, 'Move from here to there,' and it will move; and nothing will be impossible for you.
It is interesting that James 2:19 tells us that even the demons believe in God and tremble, yet they have no security in the everlasting. So it is not merely enough to just believe, but to put our faith into action through works (actions).
Our actions should include:
1. Trusting in the Bible as the inspired Word of God
2 Timothy 3:16-17 NKJV
[16] All Scripture is given by inspiration of God, and is profitable for doctrine, for reproof, for correction, for instruction in righteousness, [17] that the man of God may be complete, thoroughly equipped for every good work.
2. Diligent Obedience to His Word
Deuteronomy 28:1 NKJV
[1] "Now it shall come to pass, if you diligently obey the voice of the LORD your God, to observe carefully all His commandments which I command you today, that the LORD your God will set you high above all nations of the earth.
3. Bearing Fruit so that the world may see us as branches of the vine of those that abide in Christ Jesus
Matthew 7:16-17 NKJV
[16] You will know them by their fruits. Do men gather grapes from thornbushes or figs from thistles? [17] Even so, every good tree bears good fruit, but a bad tree bears bad fruit.
John 15:5 NKJV
[5] "I am the vine, you are the branches. He who abides in Me, and I in him, bears much fruit; for without Me you can do nothing.
4. Showing Love as Jesus taught us — to love the Lord God with all of our heart and soul and to love our neighbor as yourself (Read the Love Chapter 1 Corintians 13)
Matthew 22:37-40 NKJV
[37] Jesus said to him, "'You shall love the LORD your God with all your heart, with all your soul, and with all your mind.' [38] This is the first and great commandment. [39] And the second is like it: 'You shall love your neighbor as yourself.' [40] On these two commandments hang all the Law and the Prophets."
Faith is not just believing but also doing. We are called to be different and we have to be different if we are to change the world. Jesus commanded us is to go and bear fruit. We can only do that by our works/actions. Through compassion, love, caring, and Christ-like actions, and having the simple faith of a mustard seed, God can use us in might ways!
I love you and am praying for you today!
Dad
John 15:16 NKJV


[16] You did not choose Me, but I chose you and appointed you that you should go and bear fruit, and that your fruit should remain, that whatever you ask the Father in My name He may give you.