Nehemiah 9:29 NIV


[29] "You warned them in order to turn them back to your law, but they became arrogant and disobeyed your commands. They sinned against your ordinances, of which you said, 'The person who obeys them will live by them.' Stubbornly they turned their backs on you, became stiff-necked and refused to listen.

Good Morning!
If you follow the patterns of the Old-Testament, you would see a distinct pattern, like a sine-curve (pictured above, ya that is the name of this wave, hmmm) where the people sinned against God, left there roots of following Jehovah, became stiff-necked and refused to listen to the prophets, lived life self-indulging and arrogantly, and turned from the laws God set for them. Then God, in his endless grace and mercy, forgave them and brought them back to a right relationship with Him, restoring them to their former glory. He forgave them and kept His promises to them. This happened over and over in the Old-Testament.
Nehemiah 9:31 NIV


[31] But in your great mercy you did not put an end to them or abandon them, for you are a gracious and merciful God.

Fast-forward to thousands of years later. Today, people haven't changed much. We live life for self-indulgent pleasures. We ride the wave of life when it is at its highest but whatever goes up, must come down. We, as humans, only tend to cry out to God when things look bad for us. It is then that God has our full attention. Note, we never left His full attention. But it is in those times of brokenness, when we are at the bottom of the sine-curve where we are attentively listening, begging, pleading and making promises to God for His direction. "If only you can get me out of this mess, than I will _________." Sound familiar? I know I have been there.

God is ALWAYS gracious and just to forgive us. He has never left our side. He is always watching over us. We live for a God of second chances (and 3rd, 4th, 5th – infinity). He never forsakes us. It is us that forsakes Him.
1 John 1:9 NIV


[9] If we confess our sins, he is faithful and just and will forgive us our sins and purify us from all unrighteousness.

But He gives us free will to live our lives as we choose. It is up to us to not have stiff-necks, but to lift our hearts daily to Him and give Him our attention. This is how you break the pattern of the sine-curve. None of our lives are perfect and all of us will have times where we stumble and fall. But God is faithful to forgive and bring us back on our upward ascension to Him. This is how you live a life with continual ascension, making each step one higher than the last so when we are called home to be with Him, He will tell us, "enter into My kingdom my good and faithful servant."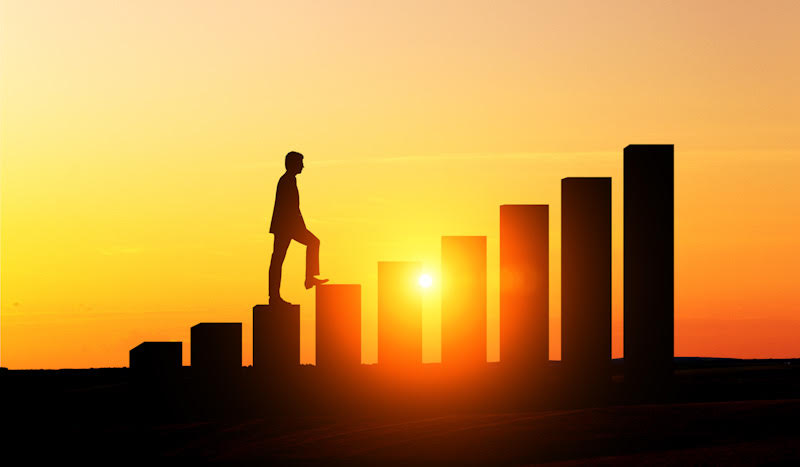 Matthew 25:23 NKJV


[23] His lord said to him, 'Well done, good and faithful servant; you have been faithful over a few things, I will make you ruler over many things. Enter into the joy of your lord.'

I love you and am praying for you today!
Dad