2 Kings 19:30 NKJV


[30] And the remnant who have escaped of the house of Judah Shall again take root downward, And bear fruit upward.

Good Morning!
Upward. That is where we are all wanting to go. We have a life that is filled with surprises, twists and turns. We make our plans. We celebrate wins. We take life's lemons and make lemonade. But how do we really grow upward? The secret is revealed in 2 Kings 19:30. We are to take root downward in God's Word.

If you take the example of nature, trees do just that. Their roots grow deeper so that they can grow upward, stronger and bearing much fruit. They may be tossed and turned in heavy winds, storms and even hurricanes, but notice after the winds have stopped, the ones with deep roots still stand. Such is our lives. We all have storms in life, but we will not be blown over if our roots are deep.

Think about this — we would not attempt to operate on a person unless we were a trained surgeon. We wouldn't attempt to fly a jet unless we were a trained pilot. We wouldn't put together a bicycle without reading the instructions on how to do so. Likewise, God has given us an instructions, an owner's manual, a guide to life to train us in the way we should go. Why would we NOT want to read and study it daily? It has the answers that so many people seek. It has been right under our noses for thousands of years, yet so many people ignore it.

There is a prize for us all as we continue to grow upward. Paul says it like this…
Philippians 3:13-14 NKJV


[13] Brethren, I do not count myself to have apprehended; but one thing I do, forgetting those things which are behind and reaching forward to those things which are ahead, [14] I press toward the goal for the prize of the upward call of God in Christ Jesus.

If we are to press on to the things ahead, we must make sure that our roots grow deep in God's word. A tree does not draw the nutrients from the soil in one day and survive. It draws on it continually, day after day, pulling out the nutrients and water from the soil so that it grows continually. It is strengthened each year as it adds rings to its trunk. We all should look at a cross-sections of our lives and ask ourselves, am I growing? Is there evidence in the growth rings of my spiritual walk? Does my life produce fruit? Are my roots deep enough? Are my leaves dried up or green and full of life? Only through self-examination of our hearts can we answer these questions.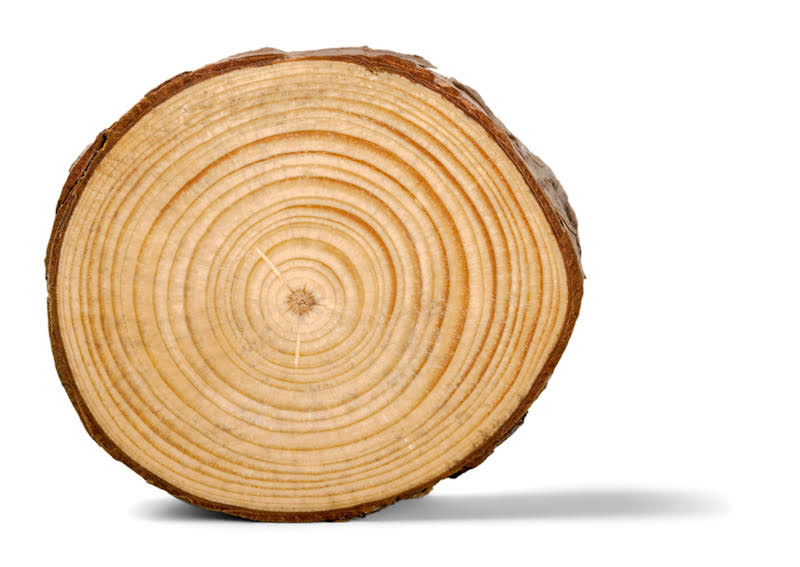 God says to forget about the things of yesterday and start today fresh and new. God can make all things new and give life to dry bones (or tree limbs) as He puts new plans, thoughts and desires into our hearts by embracing His Word.
Ezekiel 37:4 NKJV


[4] Again He said to me, "Prophesy to these bones, and say to them, 'O dry bones, hear the word of the LORD!

It is simple. God's Word = Upward Growth. This simple formula will and has changed lives for thousands of years.
Proverbs 15:24 NKJV


[24] The way of life winds upward for the wise, That he may turn away from hell below.

"May our hearts be as good ground, that his word may strike root therein, and bring forth fruit in our lives." Matthew Henry's Concise Commentary

I love you and am praying for you today!
Dad